In The Small Things News & New Releases
Summer is in full swing, and if your house is like ours, you're trying to beat the heat with A/C, swimming and lots of popsicles and lemonade! I find the ultra hot days a perfect excuse to stay inside the cool house and scrap a layout or two, and I have some fun new things for you to check out for your scrapping pleasure!
I'm The Big Sister Kit and Word Art
With our crazy summer schedule, it took me awhile to get this one finished, but the companion kit to
I'm The Big Brother
is finally done! I'm The Big Sister is a fun, girlie kit perfect for scrapping those great photos of proud big sisters or sibling love!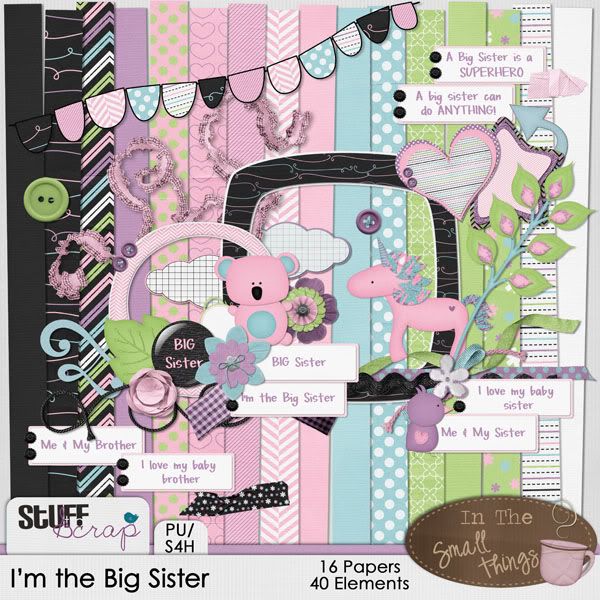 And, of course, you can snag the
bundle
for the best savings!
Beat the Heat with a Free Kit and a Great Sale!
July 1-15 only, you can snag this kit for FREE with a $5 purchase at
STS
!
And finally, I will be guesting at Funky Playground for the month of July! My entire store at FPD will be on sale for 25% through July 31st! So be sure to stop by and check it out!
Feeling cooler yet? I know I am!
Have a very fun and safe Fourth of July week! Break out the watermelon, water balloons and bbq's and take lots of scrap-worthy photos over the holiday!
Until next time,
Happy Scrapping!