Happy Wednesday! Today is a fresh day! Lovely and....snowy. Hah! I woke up to big fat snowflakes falling outside my window. But with a deep breath and forced smile at mother nature, I've made my peace with the fact that it still looks like winter and that I miss the sun.
Anyway, onto more important things! It's Wednesday, which is awesome for a couple of reasons. One of the designers I create for is having the grand opening of her new store at
Polka Dot Plum
today! To kick off the grad opening, her products are 35% off from now through the end of the week!
With her new store she has also chosen a new name and Pixie Keepsakes is now L'Posh!
And last bu certainly not least, her very first new release as L'Posh! The kit is gorgeous and has a nice combination of summer and sea with a little vintage, a little rustic, and a lot of versatility.
Isn't it fabulous? It makes me want to go on vacation! Here's the layout that I made with it: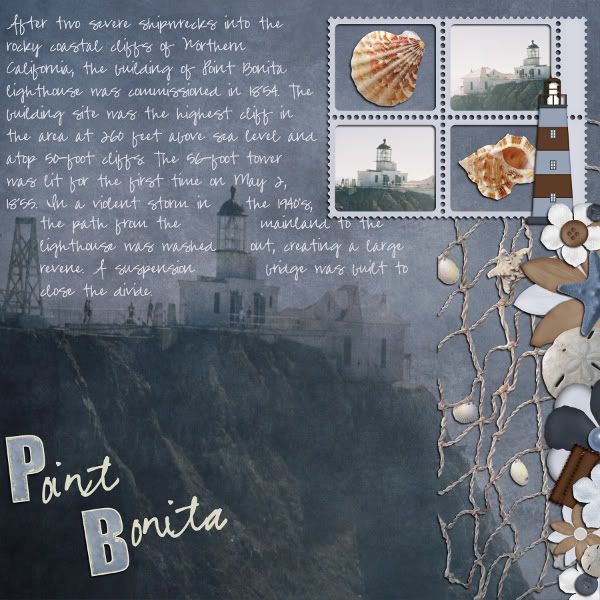 Head over to Polka Dot Plum and check out L'Posh!