Happy August! I love this month--it's such a wonderful time of transition when summer gracefully bows out to fall, new school-year magic is in the air, and around here, it's also full of fun things like the county fair. I think the palette chosen for this month's blog train encompasses all that is wonderful about this month simply with color. And with an open theme for this month, I chose to give homage to lady summer and bask in its warmth for these last few weeks before it gets cold...again.
Anyway, enough of my musings! You have probably arrived here from
BZB Designs
and your next stop will be the blog of the wonderfully talented
Designs by Connie Prince
. If you happen to get lost along the way, you can always head back to
The Blog Train Blog
for a full itinerary of the stops along this journey!
And finally, here's the mini I created just for you!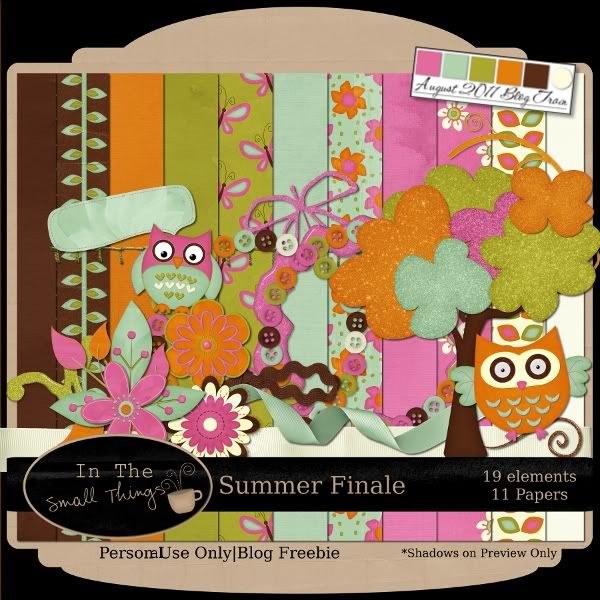 Enjoy, and happy, happy scrapping!
~Sarah